If you have a DSLR, you may be wanting to take the next step and start learning about lenses.
Although the lens that came with your camera may be all you need, a prime lens with a wide aperture (f/1.4 or f/1.8, for example) would be a great next step.
Ok, back up. Some of you are nodding, and some of you are audibly saying, "what the heck does she mean by that? Prime lens? Wide aperture?"
This post contains affiliate links, which means I will earn a small commission if you purchase through them, at no extra cost to you.
(If you like the post, please consider pinning -- and thanks!)
Nikon D5100 with 40mm, 2.8 lens
Simply put, a prime lens is a lens with a fixed focal length, so it will not zoom. You zoom with your feet! Prime lenses tend to be sharper than zoom lenses. And a wide aperture lens (or "fast" lens) will let in more light than a narrow aperture. Better depth of field and the ability to shoot in lower light are the main reasons I love a wide aperture lens.
Beside the kit lens that came with my first Nikon DSLR, my
50mm 1.8
is my go-to lens for most photography. It's a fast (wide aperture), prime lens, and it's relatively cheap. It was the first additional lens I purchased.
It's available for Canon DSLRs
too.
Nikon 50mm 1.8
Several of these photos were taken in 2008, with the 50mm 1.8 lens when I had only had my first DSLR for a few months.
Nikon D200 DSLR with 50mm 1.8 lens





Nikon D80 DSLR with 50mm 1.8 lens (2008)
The kit lens (zoom) that came with my first DSLR has served me well also, especially when shooting outdoors or from a distance.

If I were to keep only 2 of the lenses I own, I would choose my kit lens that zooms and my 50mm 1.8. (The 50mm also comes in a 1.4, but it's much more expensive, and I have not had the need for the upgrade. It's awesome though!)
Another lens I use often is the
Nikon 40mm 2.8
.
This one is
great,
not only for general use, but also for macro (close-up photography of small subjects.) I leave it on my D5100 all the time. It is
extremely
sharp and versatile. I took this pumpkin pic with it.
Nikon D5100 DSLR, 40mm 2.8 lens
Nikon D80 DSLR with 50mm 1.8 lens
Tips for Choosing Lenses:
Make sure you are getting the right lens for the make of your camera. There are specific ones for Nikon, Canon, etc.
Determine if your camera has a focus motor so you will know which version of the lens to buy.
Be aware that, although lenses can definitely make a difference in your photography, you don't need a lot of them! Even if you just have a kit lens, you can get great photos by simply working on your composition, using the light well, and learning some basic photography techniques.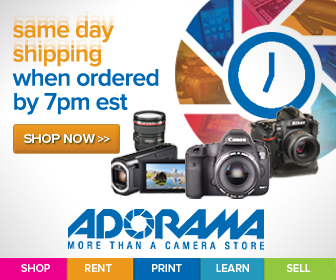 Linking to:
ArtsyFartsy Mama
OMHG Friday Features
Wednesday Linkup at Claire Justine
Home Matters at Life with Lorelai
Create with Joy
SITS Saturday Sharefest
Mostly Blogging Inspire Me Monda
y
Merry Monday at Our Crafty Mom
Nifty Thrifty Sunday at Meet Our Life
Thursday Favorite Things
Blogger's Pit Stop
Pretty Pintastic Party at Lynchburg Mama
Linda's Lunacy